LT-Extenderbolt - the end of the steering play!
The permanent solution for steering play

Combating steering play is an ongoing issue for tractors. The work in the fields is tough. After just 500 hours of work, the steering cylinder bolts can knock out the steering knuckles. Then the steering system gets play. If a normal steering bolt is simply inserted, it is of little use. After a short time, the play starts all over again.
The LT EXTENDERBOLT is a small bolt that does great work and can be fitted in record time. It solves the problem with steering play permanently. Therefore, this material replacement is not really a repair, but rather an update. When tightening, the conical centre piece presses the softer sleeves into the steering knuckle eyes and thus fills up to 1 mm of hollow space.
The field of application of the LT Extenderbolt is very wide. In addition to vehicle steering, the LT Extenderbolt is used for articulated steering of yard loaders, construction machinery and other technical applications.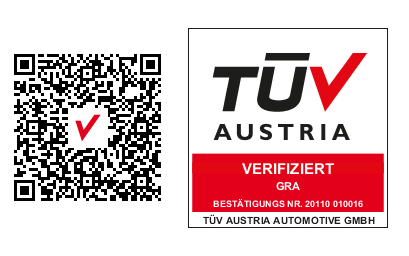 The LT-Extenderbolt is a Swiss quality product and verified by TÜV Austria.

TÜV Austria regularly audits Bruno Lehmann AG and verifies that a quality management system based on DIN EN ISO 9001:2008 is maintained.
Bruno Lehmann AG is therefore authorised to manufacture and distribute steering parts for tractors and construction machinery. The LT-Extenderbolt is delivered with the parts certificate.
Download assembly instructions LT-Extenderbolt

Your dimension
Send us your required dimensions.
Please fill in the form.
Sind Sie nicht sicher welcher LT-Extenderbolt der richige ist?
Search & Design
We check your specifications. If we do not have a suitable LT-Extenderbolt, we will design it for you free of charge.
Quote & Order
You will receive an offer from us with a binding delivery date. You can easily place the order online.
Deliver & Mount
We deliver your order worldwide. The only thing left to do is the assembly of the LT-Extenderbolt.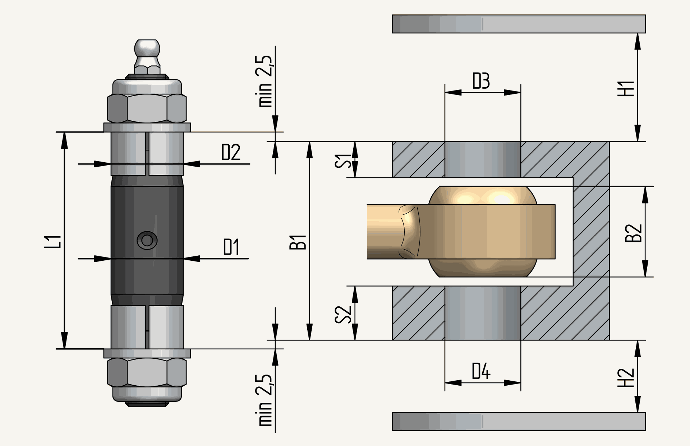 LT-Extenderbolt trough hole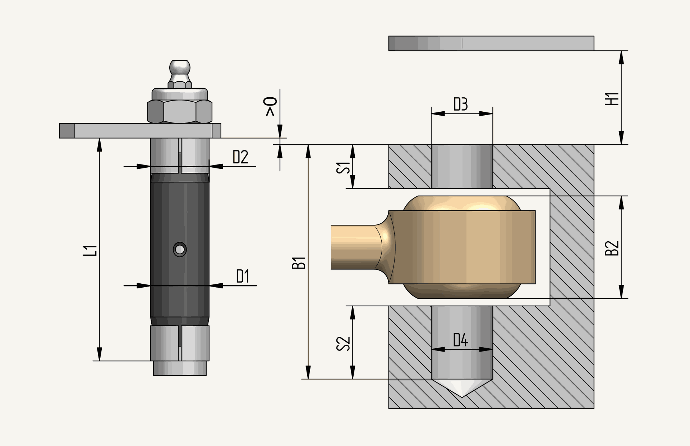 LT-Extenderbolt blind hole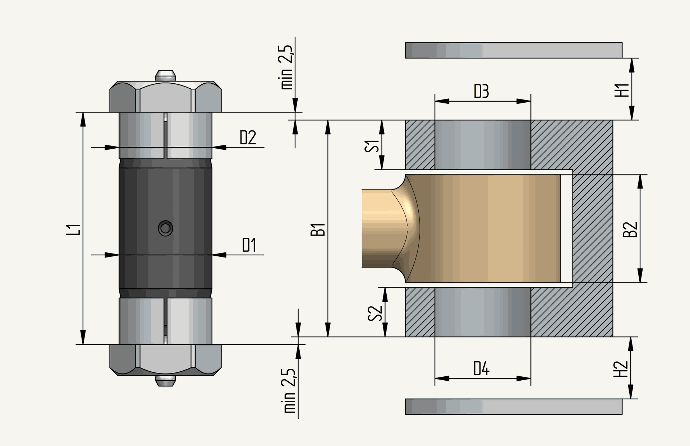 LT-Extenderbolt short
Enquiry form
LT-Extenderbolt